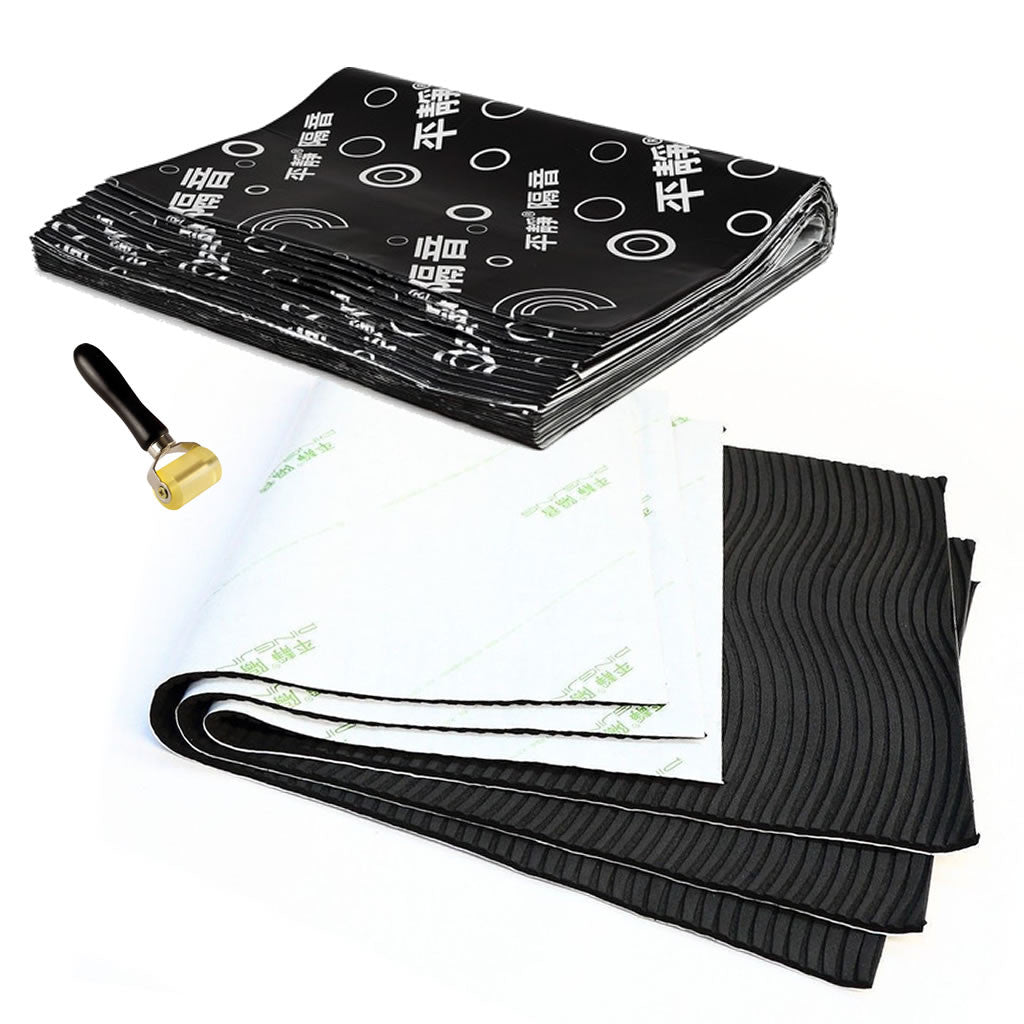 40ft PingJing Rubber Deadener + 26.9ft PingJing Thermo-Acoustic Liner + Premium Application Roller + Australia Wide Courier Delivery
or make 4 interest-free payments of $53.75 AUD fortnightly with
More info
BUTYL RUBBER SOUND DEADENING
Use this to reduce panel vibration which will reduce road noise, improve sound quality from your audio system, and also keep the car cooler in summer and warmer in winter. This is the first product that most will use to improve older cars by adding anywhere from around 30 to 100 square feet or more depending on how crazy you want to go.
PINGJING butyl rubber sound deadener is one of the thickest available at 2.2mm which is thicker, heavier (more effective), and as good if not better than most of the better known brands which are only around 1.7mm to 2.0mm thick yet cost 2-3 times as much. PingJing Deadener Extreme is made of black high grade butyl rubber with black foil and silver writing.
THERMO-ACOUSTIC LINER
This a a high density thermo-acoustic foam primarily used as a high performance replacement for carpet underlay to further reduce road noise and heat. Normally applied to the interior on the firewall, floor, inside rear guards, roof and doors, but can also be applied to other areas including engine bay firewall and underneath bonnet as it's highly resistant to heat, fire, oil and water. It also works very well behind speakers to reduce cancellation and improve audio sound quality. 
PingJing Thermo-Acoustic Liner is self adhesive so just peel and stick.
This pack includes:
10x large sheets of PingJing sound deadener (each 78cm x 48cm)

5x large sheets of PingJing thermo-acoustic foam (each 100cm x 50cm)

1x premium application roller

FREE courier delivery Australia wide